Coca-Cola Style Tube Mold Bottle Embryo Mold :
1. With updated advanced two-step dual coaxial cone locating technology, each cavity self-locks independently to guarantee no decentration.
2. With high precision processing, parts exchangable.
3. Reasonable hot runner design, each cavity temperature control separately.
4. Core, cavity, lip cavity from high quality mold steel, with proper heat treatment for long life.

Coca-Cola Style Tube Mold Bottle Embryo Mold Parameter description :
| | | | |
| --- | --- | --- | --- |
| Mould installation mode: | Fixed Die | Scope of application: | Commodities, meters, automobiles, footwear, medical, tableware, crafts, food, mobile phones, electronics, household appliances |
| Number of processing equipment: | 31 | Processing capacity: | Of large number |
| Process types: | Injection Mold | Objects of action: | Plastic |
| Arrangement: | Vertical-horizontal compound | Number of cavity: | Multi-cavity die |
| Processing and customization : | Yes | Main processing equipment: | Complete |
| Mold material: | 2136 | Number of die parting surfaces: | Multiple parting surfaces |
| Quality system: | ISO9001 | Types of process combinations: | Single process mode |
Coca-Cola Style Tube Mold Bottle Embryo Mold Photo: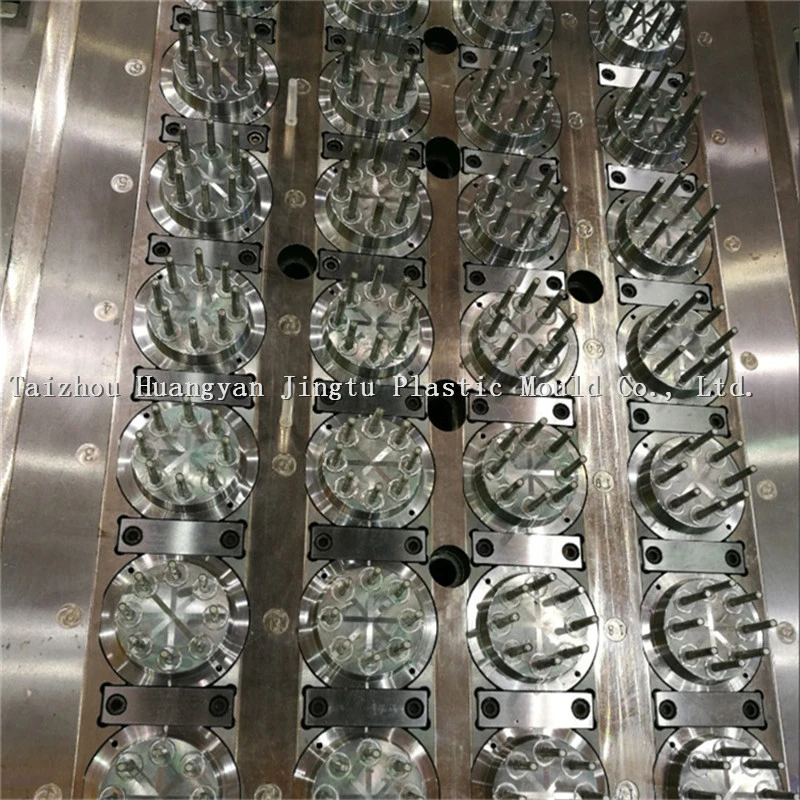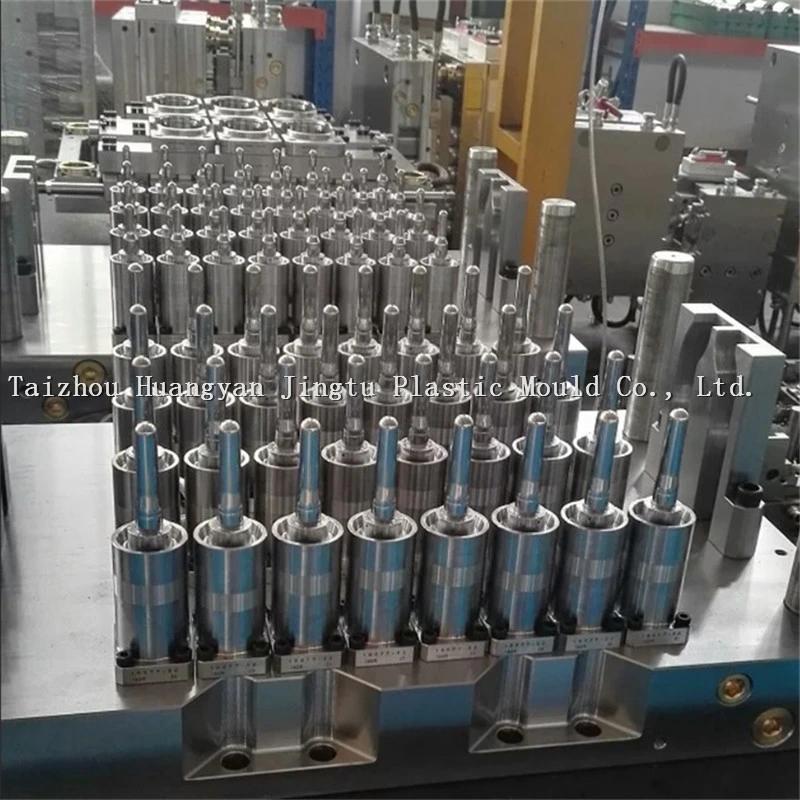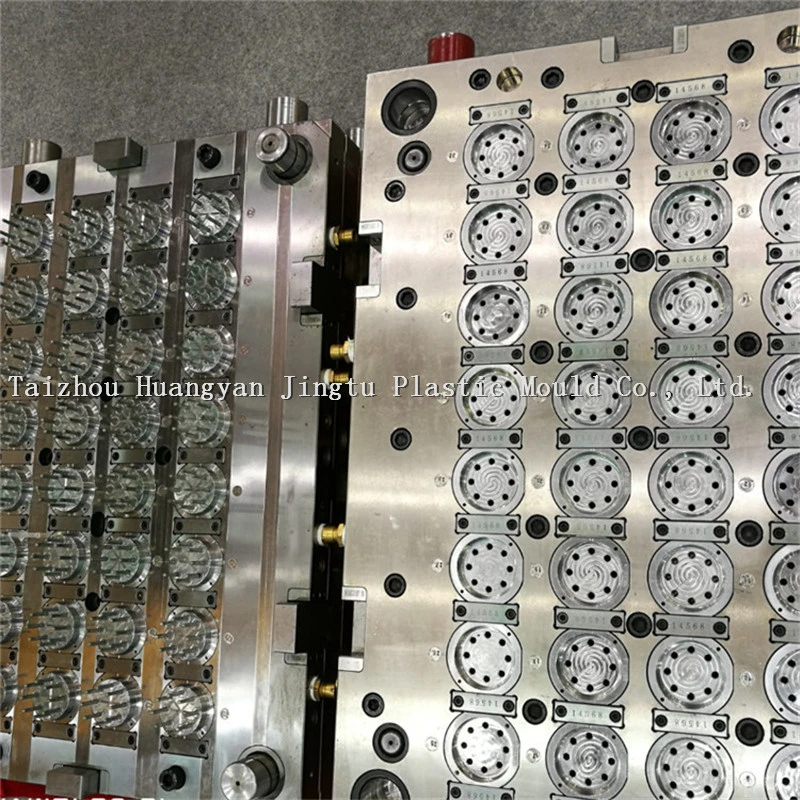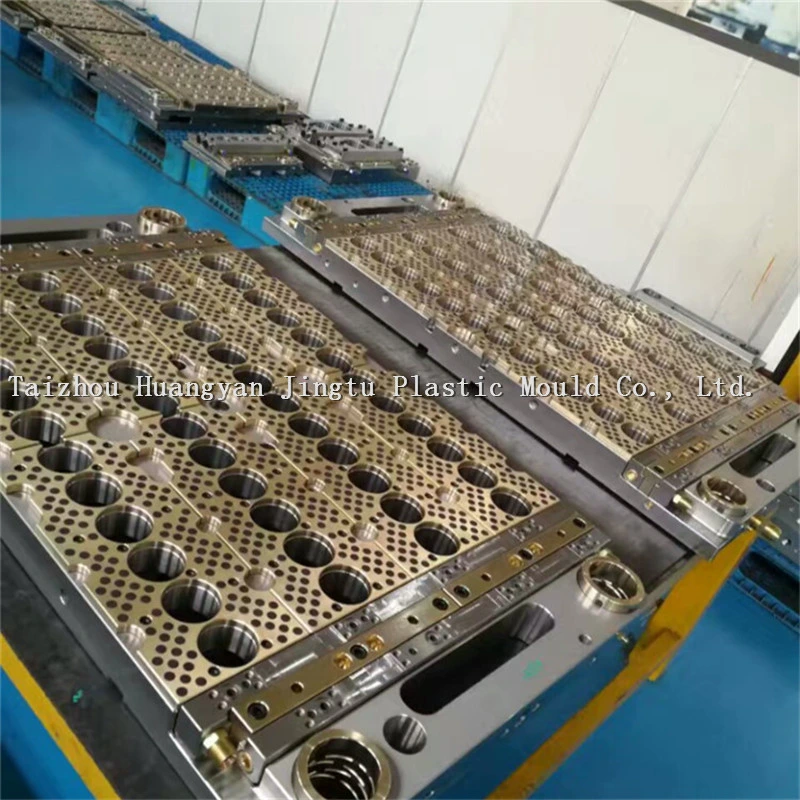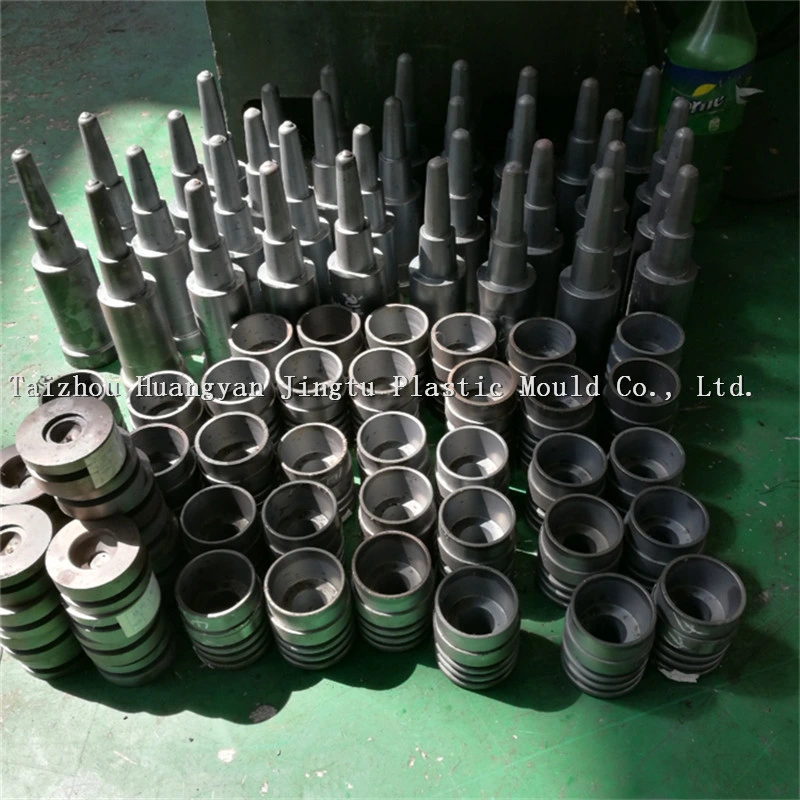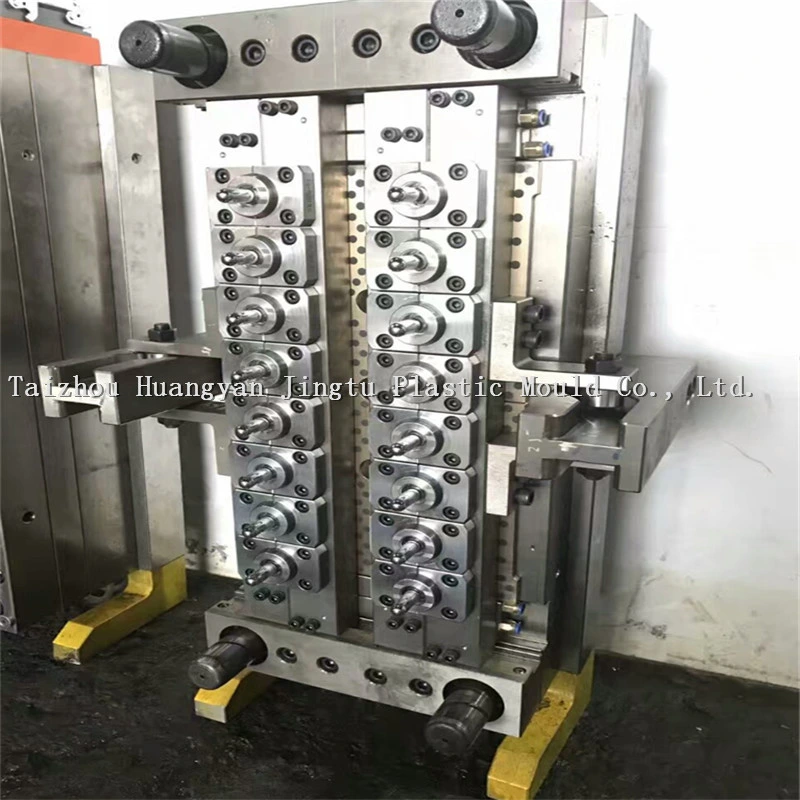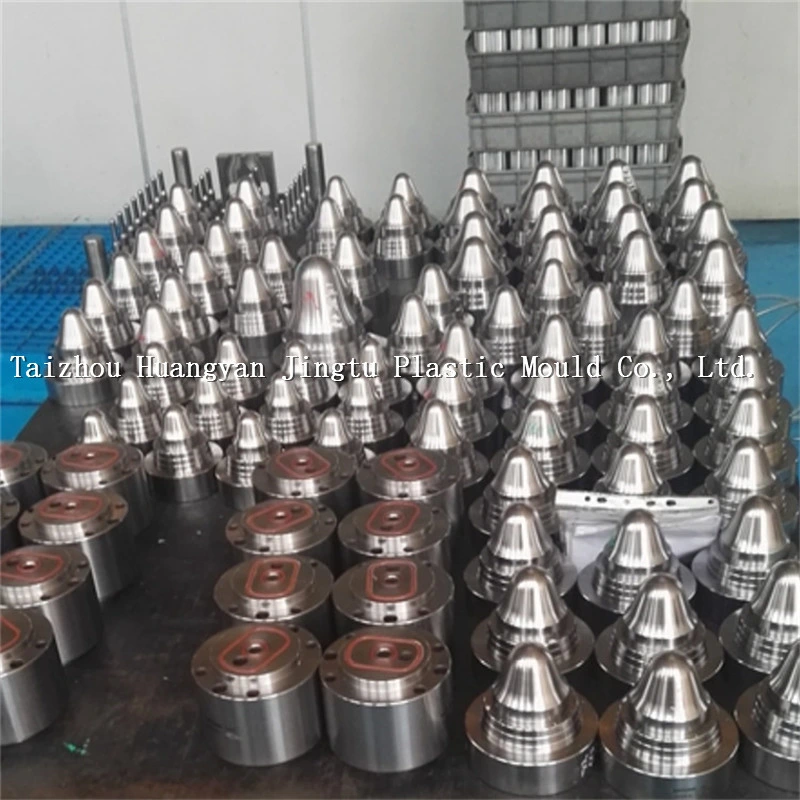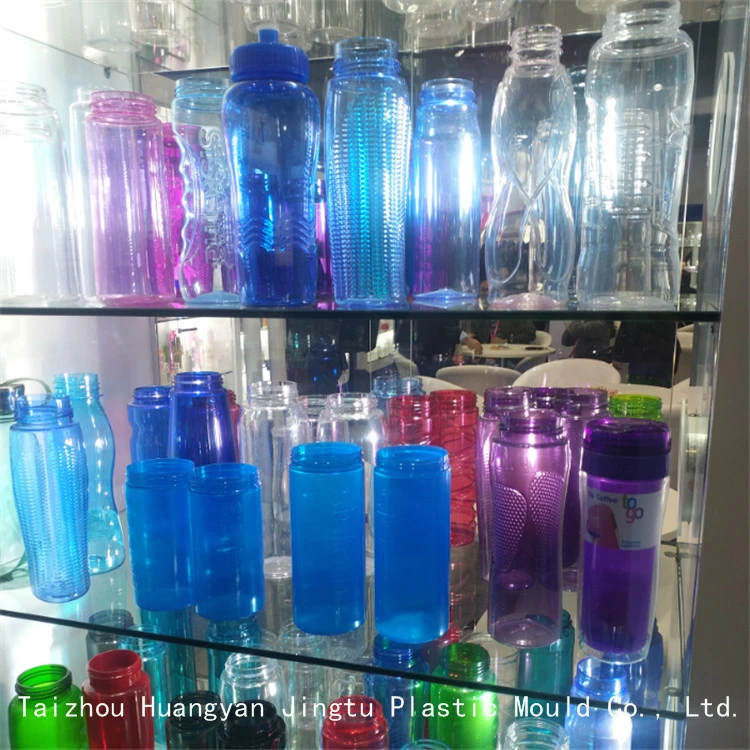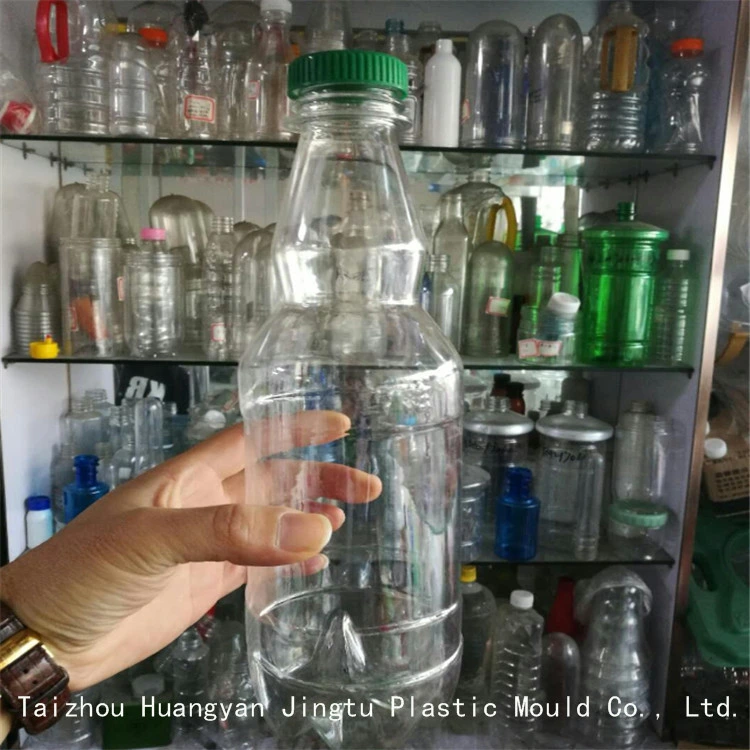 Usually, Multicavity pet preform mould does use the hot runner system rather than cold runner system, so the design of hot runner system plays an important role in mould quality guarantee. we adopt the valve gated design, in which each cavity has its own heating zone and temperature is measured by independent thermocouple.(advantages: easily avoid some problems such as white or drawbench on bottom). Here, Mould is produced automatically to reduce labor force

Main feature:
1.Electric control system with simulating stretch testing improve yield rate.
2.Adopt world advanced dipole taper localization technique, each cavity self-clamp independently, ensure mould concentricity.
3.The material of mould die core and die cavity are made of Sweden special mould steel.
4.International standard screw neck, imported nitrided steel with high hardness is of long usage.
5.Advanced hot runner design and even heating temperature make sure the high quality of plastic products.

Company introduction :

Taizhou Huangyan Jingtu Plastic Mould Co., Ltd. is located in Huangyan District, Zhejiang Province, known as the "Kingdom of Plastic Moulds". It specializes in manufacturing injection moulds, blow moulds, compression moulds, suction moulds, precision moulds, thin-walled moulds, hollow extrusion moulds, PET bottle blank moulds, PP tube embryo moulds, cap moulds, plastic can-pulling moulds, high-temperature blow bottle moulds, plastic cup moulds, mines. Spring bottle moulds, beverage bottle moulds, plastic bucket moulds, plastic basin moulds, plastic bowl moulds, plastic spoon and fork moulds, plastic plate moulds, plastic lampshade moulds, plastic basket moulds, plastic pot moulds, five gallon bucket moulds, plastic finishing box moulds, plastic tray moulds, plastic turnover box moulds, plastic box moulds, PVC plastic moulds, HDPE plastic bottle moulds, PS plastic moulds With, PETG plastic moulds, ABS plastic moulds, PC plastic moulds, PPR plastic moulds, AS plastic moulds, acrylic plastic moulds, household supplies moulds, daily plastic products moulds and other products processing.

Our aim is "honesty, quality first".
Our policy is "to pursue quality and make high-quality products".
Our philosophy is "people-oriented, continuous innovation".