RRD-Wind Stacking Folding Type High Speed Door, for big size doors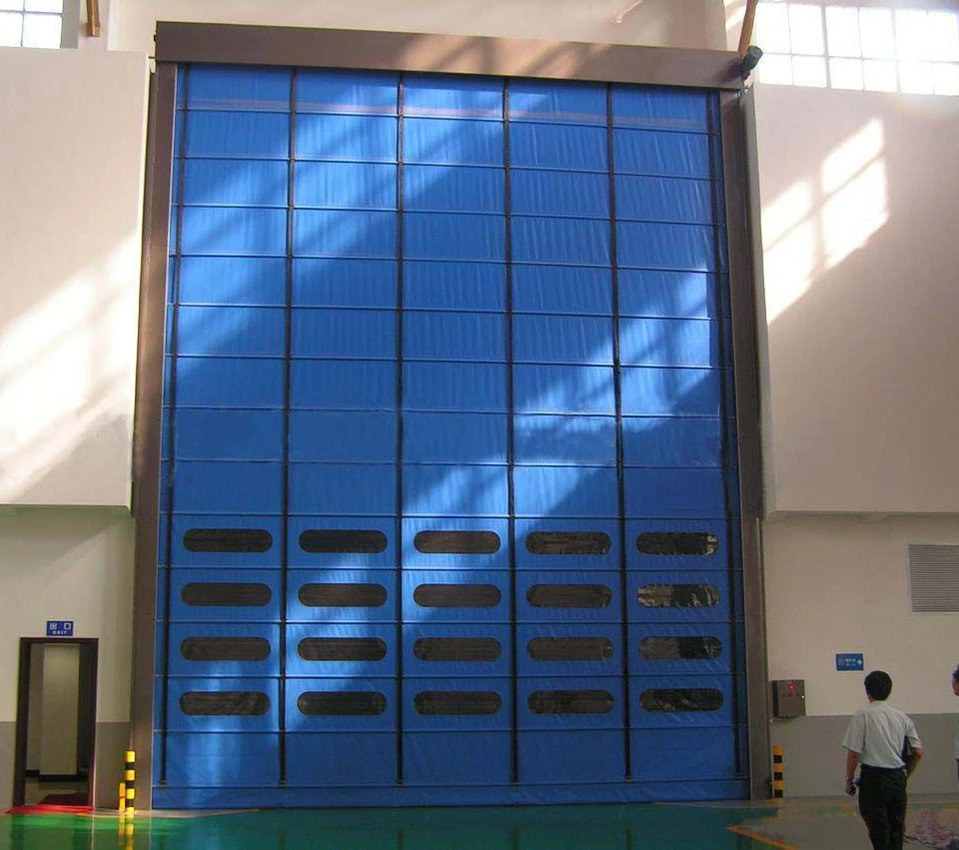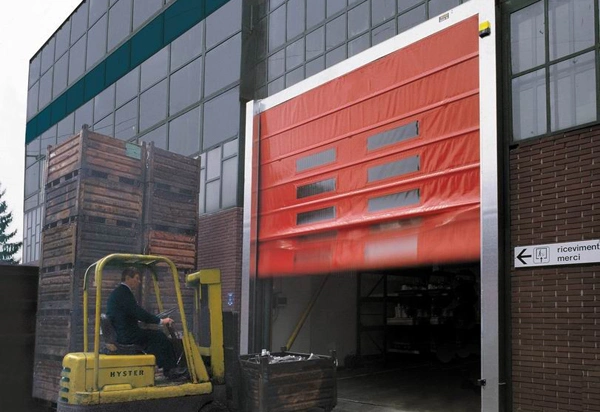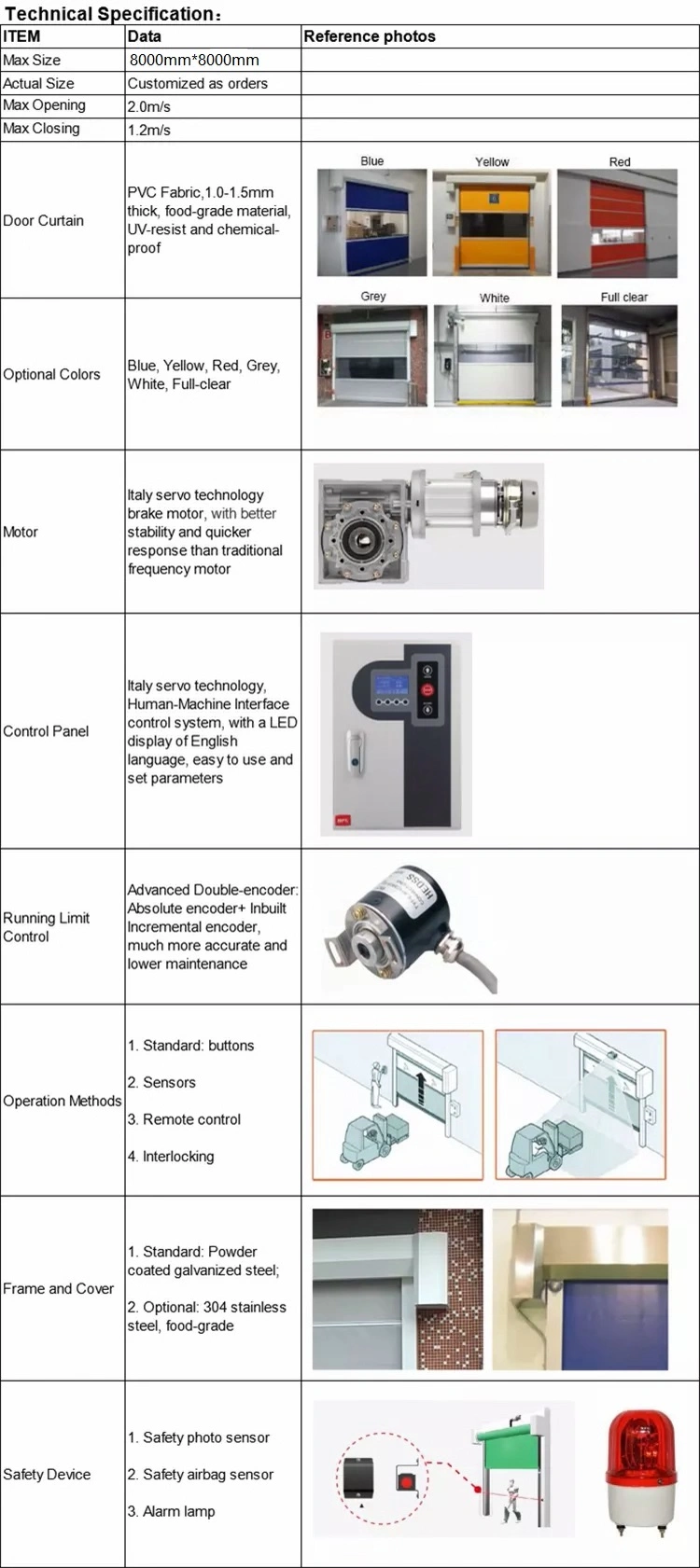 Features:
This model is with excellent wind-resistant performance, fit for areas with big wind pressure and door hole sizes. Several
high-strength aluminum rod is used to connect PVC fabric as a whole. When faced with big wind, such rods will offer big
support. Special belt structure is adopted to lift door up and down by revolving roller.